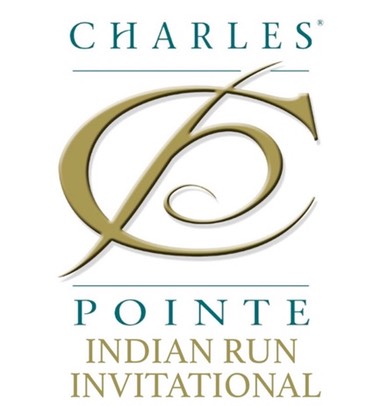 2017 Charles Pointe - Indian Run Invitational

August 26, 2017
The 2017 Charles Pointe - Indian Run Invitational will be hosted by Bridgeport High School at the Bridgeport Recreation Complex located along Rt. 131 in Bridgeport on Saturday August 26 2017.   The newly redesigned one loop course for 2016 is even more spectator friendly and removes the large hill so it will be very fast.  The race will start and finish in the fields across the road from the Rec Complex and will consist of 3.1 miles (5K) of rolling hills and scenic meadows for the HS race.  The Middle School race will be a 3K race.  On Friday afternoon (4-6pm) we will have a time for teams to come and inspect/run the course, set up their tents (no tarps on the grass until Saturday please), and have an informal meet and greet with the other runners, teams and coaches.  Due to excessive temperatures and humidity the past two years, we have rearranged our schedule and intend to be completed with all races by noon to help avoid the afternnon heat.
On Saturday cars will be able to park at the Bridgeport Recreation Complex on a first come first serve basis.  Buses will drop teams at the Complex and will then be parking off-site.  Bus Shuttle Service will be available all day for those that park at Bridgeport High School.  Tickets will be sold as you board the bus and you will be dropped inside the complex at the top of the hill avoiding long ticket lines and climbing the complex hill.  
Tent City will be on the Multipurpose Field.  Restroom facilities and Concessions will be available adjacent to the Multipurpose Field.  T-shirts will be available for sale on a first come first serve basis.  Spectators will be charged a small entry fee ($5.00).  
The awards ceremonies will be held next to and above the Multipurpose Field near the concession stand.  Awards will consist of first and second place team awards and medals for the top 20 in the High School Varsity Boys and Girls races and the Middle School Boys and Girls races.  All athletes will be timed.  Between awards ceremonies we will have a DJ performing all day.
Timing for the races will be provided by TriStateRacer.  Instant results will be availabe at the conclusion of each race on www.TriStateRacer.com.  
ENTRY FEE

$75.00 per team (boys or girls team),  
$100 per school (boys and girls teams)

Please make checks payable to Bridgeport High School.  
ENTRIES
Entries should be completed on RaceTimeEntry.com by Monday August 21, 2017 at 3:00pm.
RACE SCHEDULE  (Approx.)

FRIDAY AUGUST 25th
4:00pm - 6:00pm  Open Course Inspection/Practice for competing teams
                                 Tent City setup permitted (no tarps on the grass until Saturday please)
SATURDAY AUGUST 26th
7:00 - 7:45 Tour course                                   

8:00 High School Girls                      

8:40 High School Boys                         
9:30 High School Awards          
9:30 - 10:30 Tour Course MS
10:30 Middle School Girls                   

11:00 Middle School Boys                          
11:30 Middle School Awards 

AWARDS

Team Plaques     1st, 2nd and 3rd for HS Boys, HS Girls, MS Boys, MS Girls

Individuals Medals    Top 30 for HS Boys, HS Girls, MS Boys, MS Girls